Tom Arthurs
Profile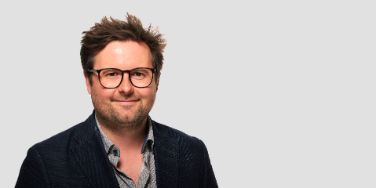 Tom Arthurs Leiter Studienbereich Jazz
Address

Berner Fachhochschule
Bern University of the Arts
Musik
Eigerplatz 5a
3007 Bern
CV
Dr. Tom Arthurs is a trumpeter and composer with an international reputation who has been leading the HKB Jazz and Contemporary Music department since 2018. His PhD thesis "Secret Gardeners: an ethnography of Improvised Music in Berlin (2012-13)" was an in-depth study of cutting edge music-making in Berlin, and as a performer he has recorded for Clean Feed, ECM, Ozella, Act, Intakt, Jazzwerkstatt, Babel and Not Applicable.

He has performed in festivals including Berlin, North Sea, Cheltenham, Moers, Victoriaville, Jonquieres, Bath, Jazzdor, London, Jazz Jantar, Jazztopad and Jerusalem, and has been broadcast by the BBC, Radio France, SWR, WDR, RBB, ARD, P2 (Denmark) and Ö1 (Austria).

Tom has been described as "a world-class improviser" by UK's Jazzwise, "une révélation" by France's Citizenjazz, and "der Glasbläser" (the glass-blower) by Germany's SWR2, and he has has given lessons, lectures and workshops at Jazz Institut Berlin, University of Oxford, University of Edinburgh, Hochschulübergreifende Zentrum Tanz Berlin (HZT/UdK), Universität Potsdam and International Jazz Platform (Lodz).
For current artistic activities please see www.tomarthurs.co.uk.