Studio Les Amazones
Cabane B
Founded by three women from the world of illustration and tattooing, Les Amazones is an independent space dedicated to art which houses a tattoo studio, a design shop and an exhibition space.
20.05.2022 – Cabane B, Art space at train station Bümpliz North, Mühledorfstrasse 18, 3018 Bern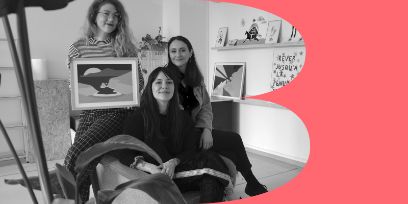 With "les mures", they are offering a mural painting workshop, conceived in two parts: Wednesday will be especially for teenage girls, offering them a safe space to dare to take their place and occupy the public space. Friday is open to anyone who identifies as a woman or x (trans; non-binary) who wish to discover street art.
If you want to join the workshop, feel free to write us! info@cabaneb.ch
Factsheet
Start date

20.05.2022
Add to calendar

Place

Cabane B, Art space at train station Bümpliz North, Mühledorfstrasse 18, 3018 Bern